Bristol-based recruitment experts, Baltimore Consulting, are delighted to announce that they have moved into new, state-of-the-art office space.
Now situated on the 17th floor of the newly renovated Castlemead in Bristol, Baltimore Consulting worked with design agency, McFeggan Brown, to create an open and inclusive space to complement the business' company culture.
Baltimore Consulting was founded from a small office space in Castlemead in 2013 by Charmaine Vincent, who has since built a hugely successful business with a great reputation for fulfilling Local Authorities' hiring requirements and becoming an expert in supporting vulnerable subject areas such as Mental Health, SEN & Safeguarding Adults and Children.
Charmaine's love of the job and supporting others has contributed to the unprecedented growth Baltimore have enjoyed since founding, alongside the incredibly strong relationships she has built with 90% of local authorities, nationwide.
As a result, Baltimore Consulting had outgrown their premises in Prince Street, Bristol. The Castlemead office's modern space and state-of-the-art facilities provides the perfect opportunity for the business and matches their ambitions.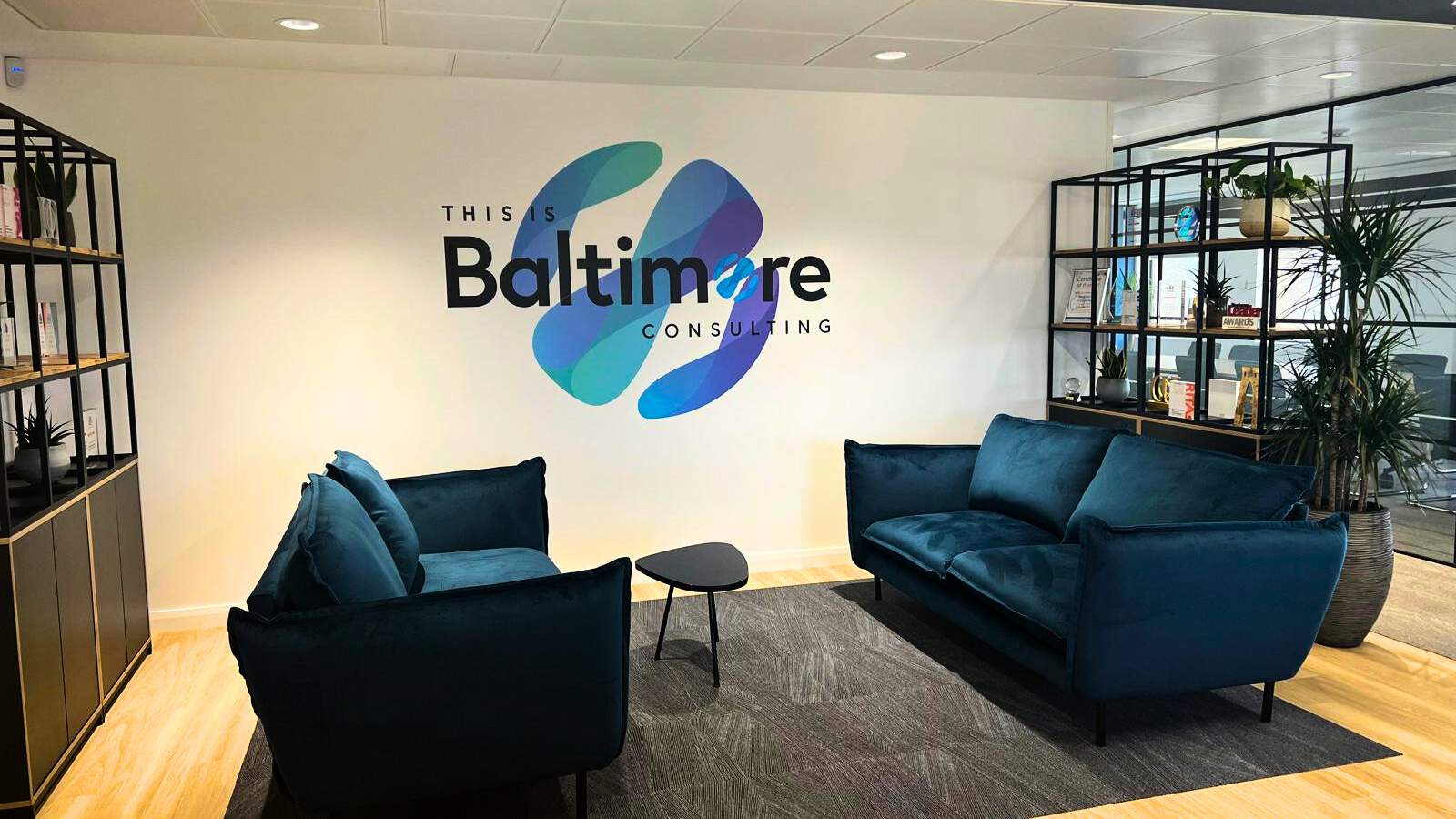 Alongside panoramic views of the city, the big-hearted business took inspiration from their employees in giving them an enhanced work environment, providing more space, state-of-the-art facilities, and home comforts to ensure seamless hybrid working patterns following the Covid-19 pandemic.
Mental health and wellbeing of employees is a key focus for Baltimore Consulting, who have partnered with Spectrum.Life to provide on demand therapy and mental health support to all staff and their families. The new office is equipped with more "pods" and break-out spaces to encourage regular breaks, relaxation, and privacy.
The new office will not only enable the business to expand their operations, but the improvement of facilities for staff will ultimately enhance their client and candidate services.
With the business' upward trajectory, the 5290 square foot office will allow 65 employees across sales and non-sales functions, such as Finance, Marketing, Talent & Development and Business Operations, providing circa 30 new job opportunities across the South West.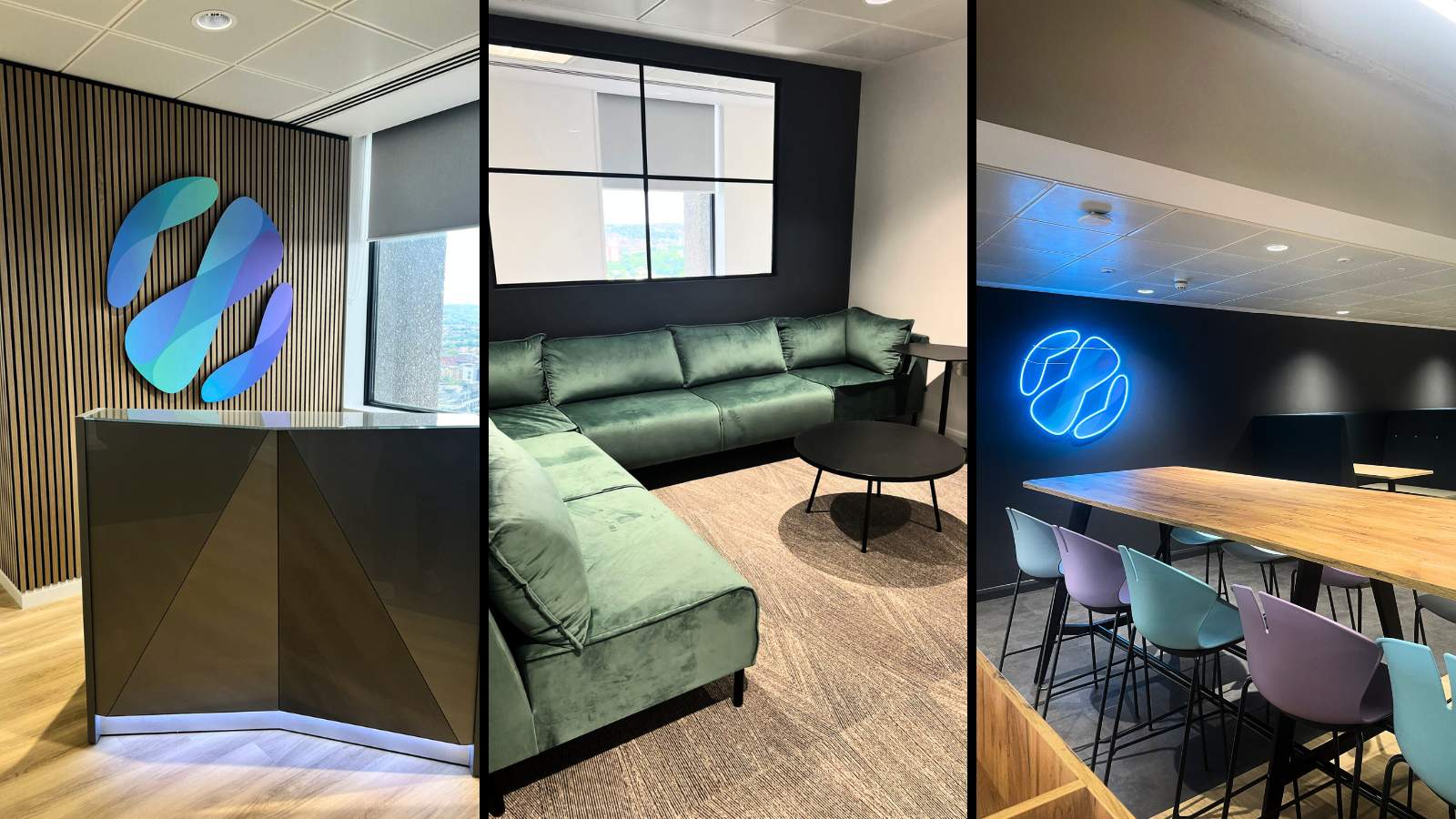 Baltimore Consulting's community impact is extensive and as part of this, the business aims to improve social mobility across the region. They are a business with passion, respect, honesty, and family at their core, and are passionate about providing equal opportunities, regardless of circumstance.
Charmaine Vincent, of Baltimore Consulting, is an award-winning business woman and entrepreneur that has fought her way to the very top, despite adversity through gender inequality. She worked her way up without the support of a university degree, having left school herself at the age of 16.
Charmaine has empowered others that "anything is possible if you want it enough and hard work gets you everywhere".
Charmaine states "It's incredibly humbling that after a decade in business, we have the opportunity to start a new chapter in a new office that compliments the culture we have created and instilled here at Baltimore Consulting.
Everything comes full circle, and it feels fitting that our caring ethos and putting people at the core of the business has propelled our growth journey and led us back to where Baltimore Consulting began.
This move has facilitated us to support clients and candidates and accelerate our overall customer experience and level of service, with the opportunity to increase headcount. This is such a milestone moment and I'm extremely proud of everything we've achieved."