A Bristol businesswoman who left school at 16 and whose first job was selling advertising for a local paper has been shortlisted for a prestigious national award.
Charmaine Vincent, pictured, CEO of Bristol-based specialist recruitment firm Baltimore Consulting, is in the running for a 2020 NatWest Everywoman Award.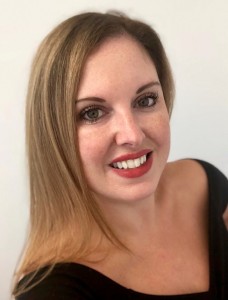 She will line up as one of four challengers in the Athena category, which champions the most inspirational woman running a business trading from six to nine years.
Charmaine's journey to success has been an unconventional one. After 10 years in sales – including working for the Yellow Pages – and still in her mid-20s, she realised that her natural sales talent and huge desire to lead others would be a logical match for the recruitment industry.
She quickly recognised a gap in the market around the develop and investment of employees within the industry so, in 2013, decided to set up her own business with a strong moral compass, coaching culture and commitment to staff development.
Originally co-founding Baltimore Consulting as a minority stakeholder, she later completed a management buyout to take full ownership in 2018, which she cites as her proudest moment.
Baltimore Consulting specialises in recruitment of vulnerable subject areas within the public sectors, including education and social care.
Covid-19 has consequently presented a huge challenge. In response, she has introduced her own emotional and mental health programmes to support her team during the crisis. She cites self-belief as central to her success and is focused on adding new business streams within the NHS and housing sector nationally.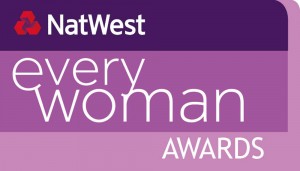 Last year Charmaine was named Small to Medium Sized Enterprise Director of the Year in the IoD's Director of the Year Awards after winning the South West heat.
Now in their 18th year, the NatWest everywoman Awards celebrate female entrepreneurs from all walks of life, providing a platform for them to share their achievements.
From the founders of international multi million-pound empires to those spearheading social enterprises for the greater good, this year's finalists are the role models whose success will inspire future generations of female entrepreneurs.
Spanning industries from fashion, jewellery and to tech and social care – the 2020 finalists were chosen by a judging panel comprising some of the UK's top business figures including Chrissie Rucker (The White Company), Helen Pattinson (Montezuma's), Sarah Wood (Unruly), Roni Savage (Jomas Associates), Annoushka Ducas MBE (Links of London/Annoushka), Rosaleen Blair CBE (Alexander Mann Solutions), fashion designer, Melissa Odabash, Abi Wright (Spa Breaks), and Sam Smith (FinnCap).
The award winners will be announced in an online ceremony on December 3.
http://www.bristol-business.net/bristol-specialist-recruitment-firm-ceo-in-running-for-coveted-natwest-everywoman-award/